Premium Setup
8x Moving lights on 8x Uplit plinths complete with a suitable sound system as well as a professional DJ booth in your choice of white or black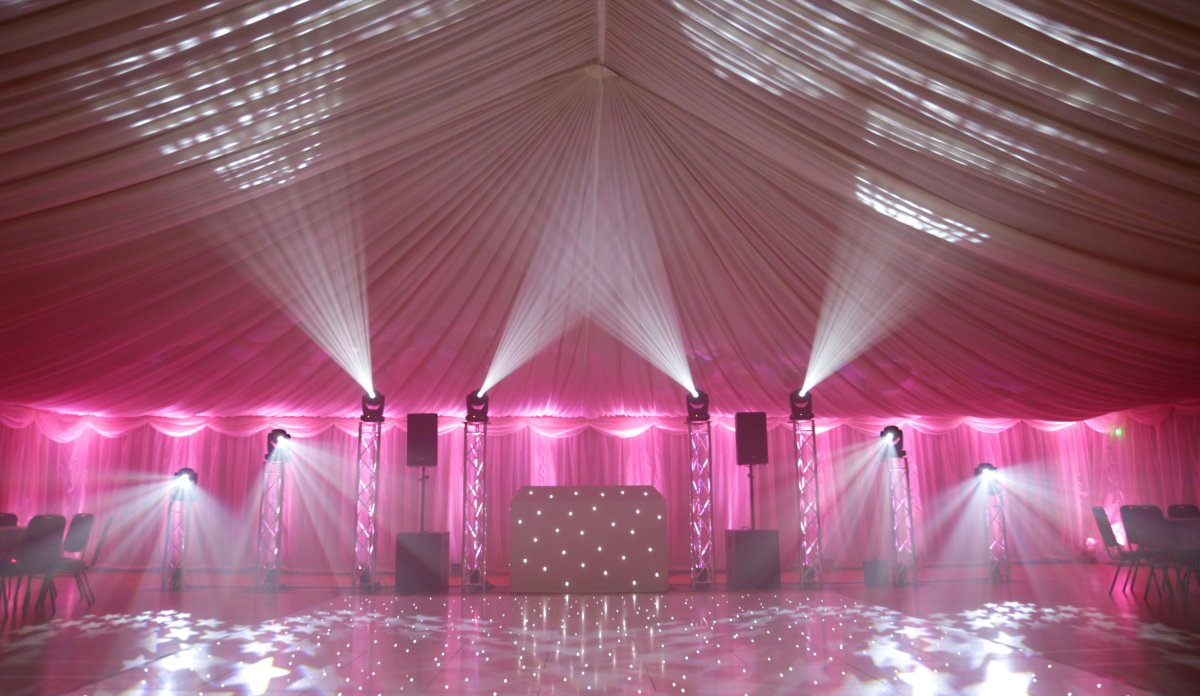 The Premium Setup
This setup can be configured in many ways but our most common way of setting this up is by having 8x Uplit plinths complete with 8x moving lights placed on top.
You have the option to customise this setup:
- All lights on uplit plinths
- All lights over head on one long piece of trussing, internally lit.
- Half the lights on an overhead truss, half of the lights on uplit plinths.
Please note that only the plinth can be covered in the white cover material, unfortunately we cannot add the white covers on an overhead truss system. Also note the TVs and white column covers as pictured are not included and are available as an extra

Premium Setup
Prices from
 8x Vertical columns lit in your choice of colour

8x Moving lights placed on top of the uplit vertical columns, the moving lights can project shapes and colour through all around your venue

A choice of a black or white starlit DJ Booth
Take a look at our other setup options!
The Classic Setup
Prices from
The Exclusive Setup
Prices from