Premium Setup
A DJ from 7pm until 11.30pm / Midnight, The Premium Setup includes 8x Moving lights on 8x Uplit plinths complete with a suitable sound system as well as a professional DJ booth in your choice of white or black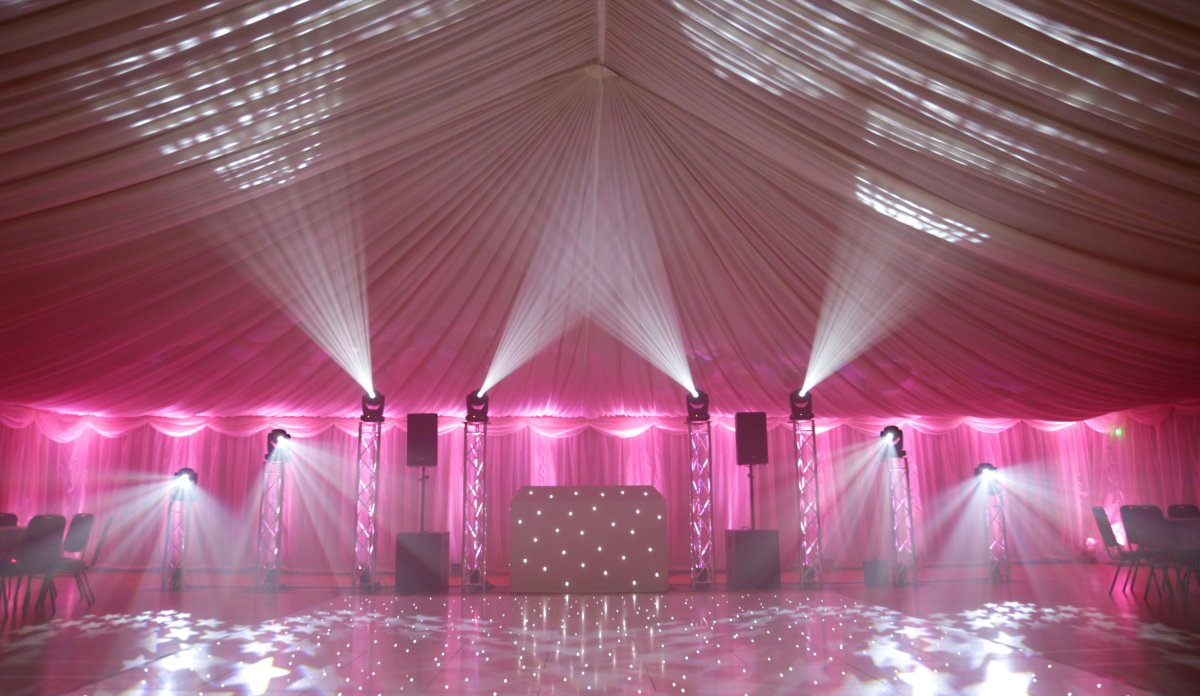 The Premium Setup
The Premium Setup is our largest of our 3 setup options that is perfect for the larger venue.
This setup can be configured in many ways but our most common way of setting this up is by having 8x Uplit plinths complete with 8x moving lights placed on top.
The entire lighting setup is computer controlled for maximum effectiveness meaning we can spotlight your first dance, your cake or any other feature where possible!
The setup is enhanced by the use of our haze machine if your venue allows. The haze machine enhances the lighting by making the beams visible in mid-air.
This setup also has the option to add our white plinth covers for a small extra fee, this combination looks stunning with the white startlit DJ booth and a white LED dancefloor.
Premium Setup
Prices from
DJ from 7pm until 11.30pm / midnight

 8x Vertical columns lit in your choice of colour

8x Moving lights placed on top of the uplit vertical columns, the moving lights can project shapes and colour all around your venue

A choice of a black or white starlit DJ Booth and sound system
Take a look at our other setup options!
The Classic Setup
Prices from
The Exclusive Setup
Prices from