LED Video Wall
Use our giant LED Video Wall to display photos, video, messages, visual effects and more, available as an extra or a "wet hire"
Our LED wall can be made in many sizes up to 5m wide x 3m tall, each panel is 50cm x 50cm so all sorts of configurations can be acheived!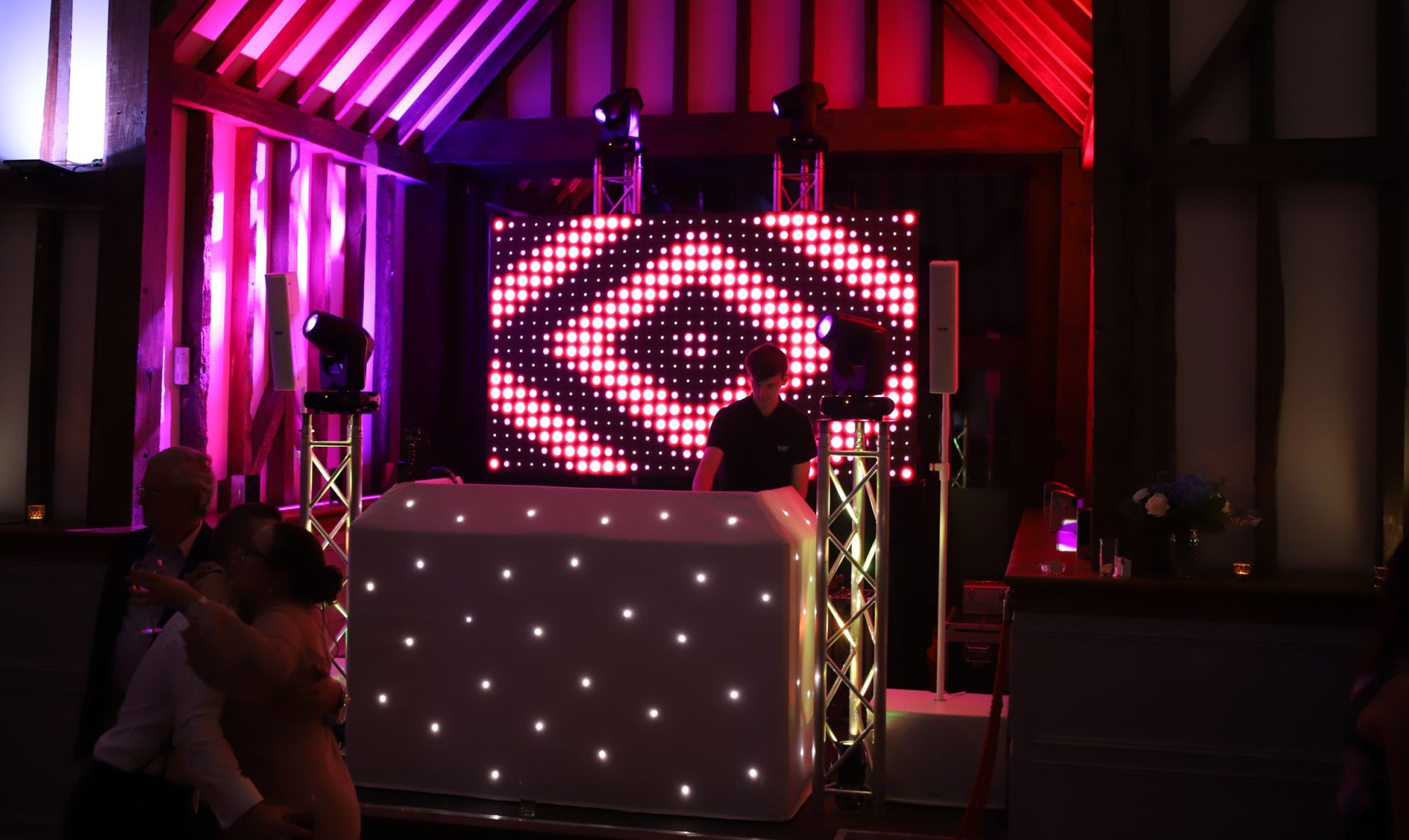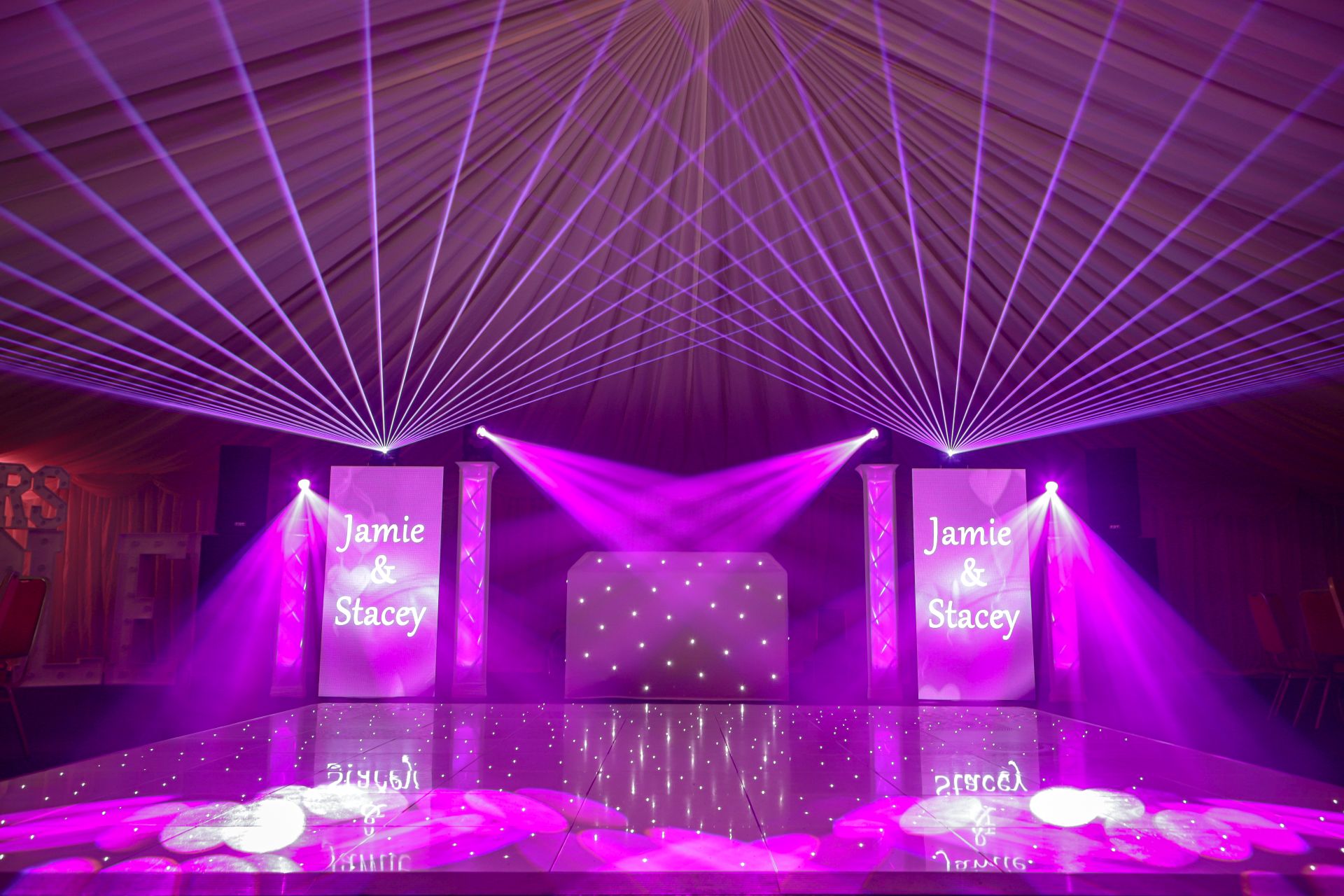 Video Wall
Our giant video wall is the ultimate addition to any party or event.
We offer the option to display a selection of photos and videos as a slideshow throughout.
We also offer the option to play videos with sound via our PA system – perfect if you'd like to play a feature video to the crowd during a celebration!
Photos we take can be displayed on the screens if you choose to add the screens with our photography or photobooth add-ons. The images are wirelessly transmitted to the TV screens in just a few seconds!
We also offer the option to display the your Wedding Photos too, If you choose to book our Wedding Photography add-on, we can display a slideshow of your daytime photos throughout the evening.
Other display options
We can display more than just photos and video, why not try one of the following options:
– A live twitter feed with a custom hashtag set – see your guests photos and messages via twitter!
– A live dancefloor video feed – perfect for first dances and for those guests who just want to be on TV!
– Messages and themed background loops
– Slideshows
2x 2m x 1m LED video walls during a first dance
1 Small DJ Booth
1x  2m wide by 1m tall wide video wall
Great for putting in front of our DJ booth as a centre piece or hung behind the DJ Setup.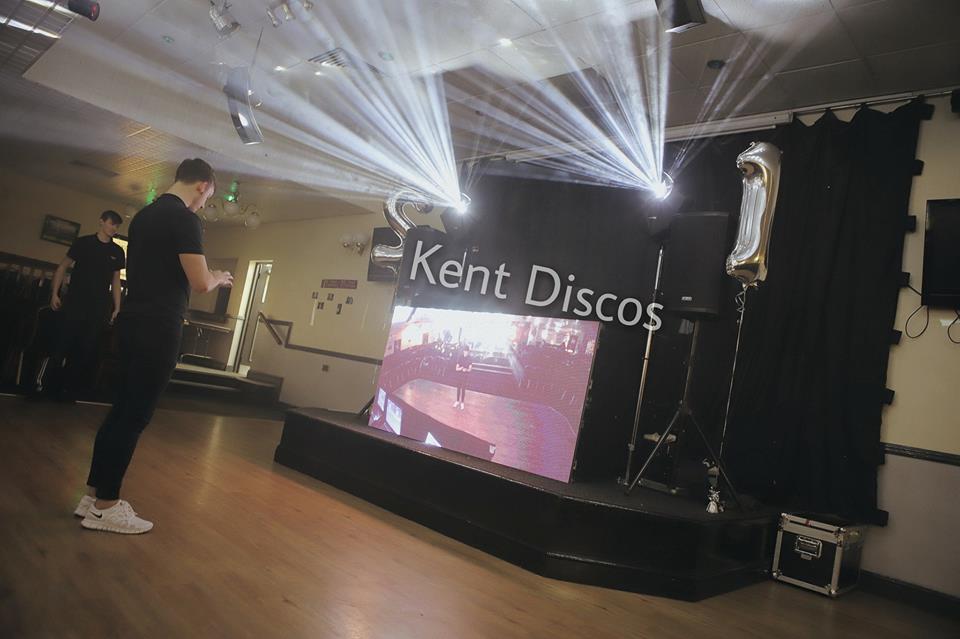 1 Large Video Wall
In a square – 4m x 4m
In a rectangle – Up to 5m x 3m
This can be great for presentations, pictures, a DJ booth and more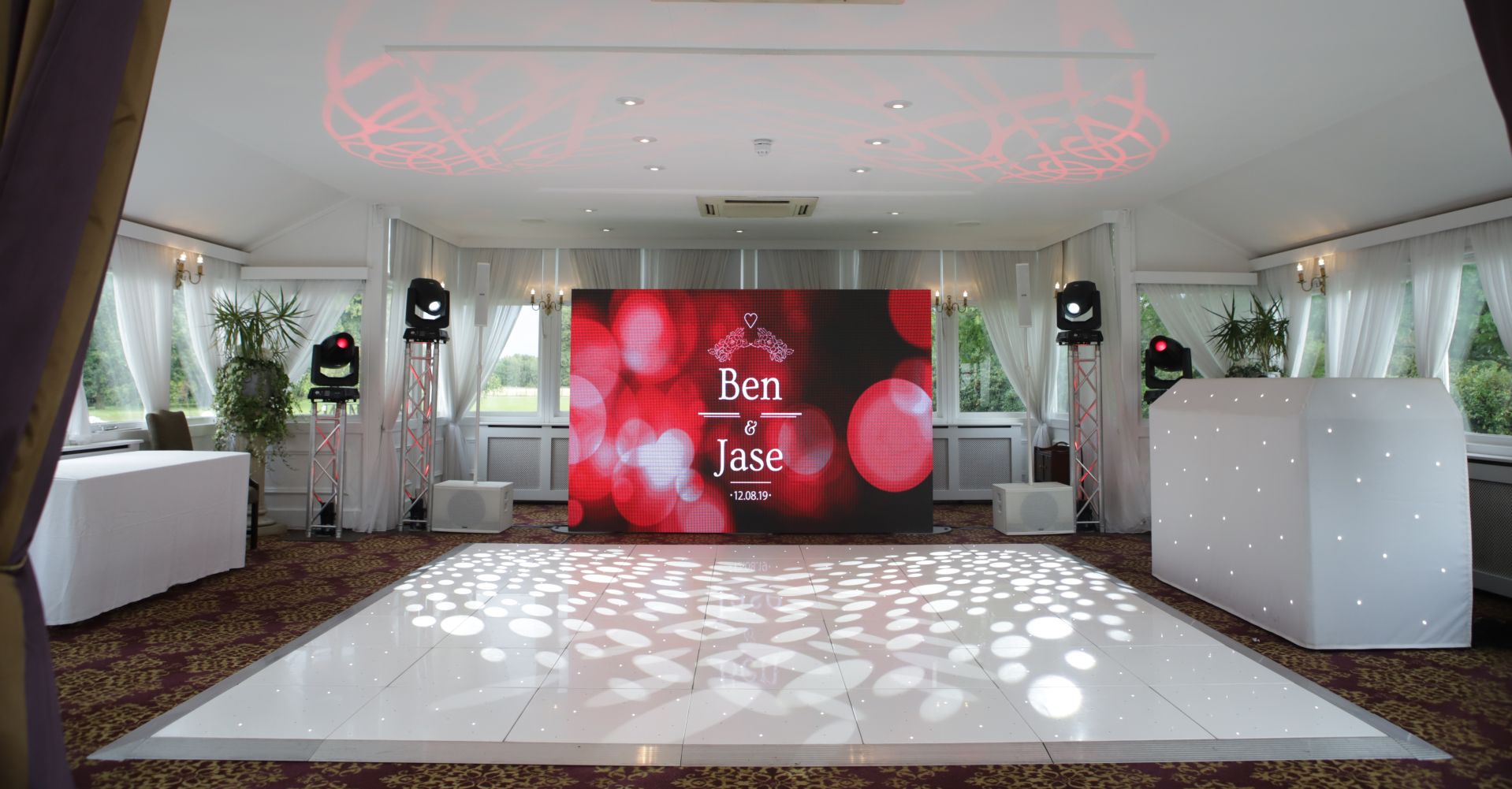 Multiple Medium Video Walls
4x  2m tall by 1m wide video walls
This is great for a mirror image setup, your name and your partners name either side at your wedding and more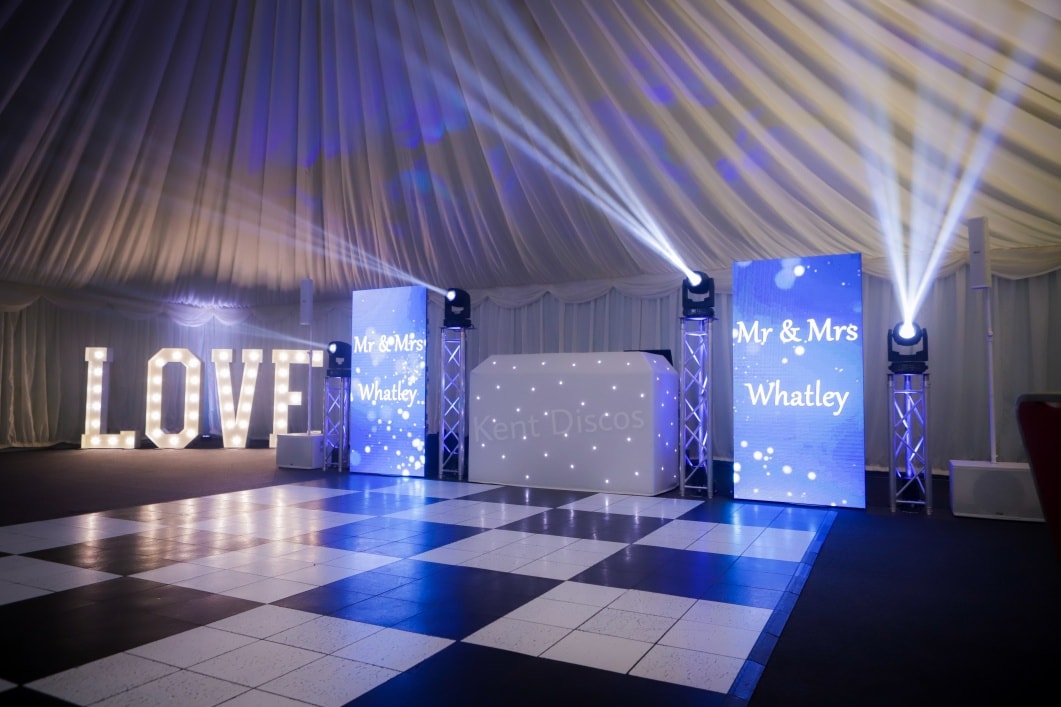 Multiple Thin Video Walls
8x  2m tall by 0.5m wide video walls
Great for splitting the setup and giving an ultimate visual approach – great for background videos but not as good for text or images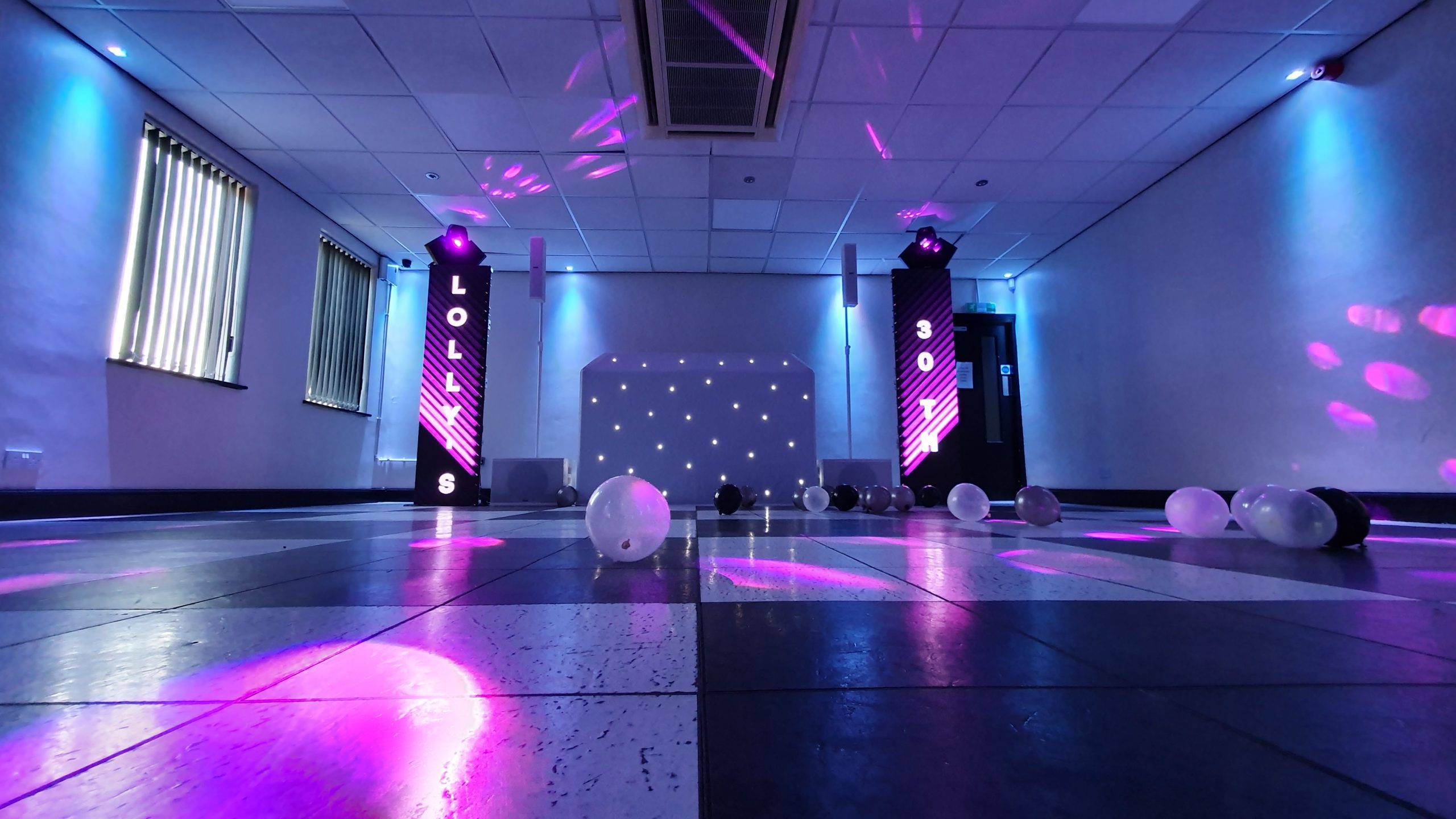 LED Video DJ Booth
Add an extra
Book the LED Video wall as a 2m wide x 1m high DJ Booth as an addition to your chosen disco setup option. 

The LED Video DJ Booth is placed in front of our usual startlit DJ booth and can display anything you like – images, videos, text and more!
LED Video Walls
From an additional
Book the giant LED video wall alongside one of our disco setups, just let us know the size you'd like and we'll work out a price for you.

Choose your configuration – we have many to choose from

Let us know what you'd like displayed

Let us do the rest!

Typical pricing examples:
2x 2m x 0.5m video screens – £250 (great for backgrounds + vertical text)
2x 2m x 1m video screens – £500 (great for images + text)
1x 3m x 2m video screen – £750 (great for images, video + text)
1x 4m x 2m video screen – £1000 (great for images, video + text)